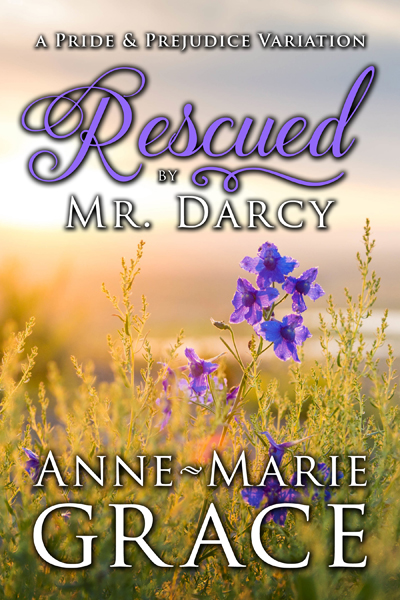 Title:
Rescued by Mr. Darcy
Release Date:
January 3, 2019
Pages:
241
Buy the Book:
Add on Goodreads
Highwaymen, a mysterious hero and a case of mistaken identity…

After visiting her aunt and uncle in London, Elizabeth Bennet is traveling back home to Longbourn with her sister, Jane. A broken wheel has extended their journey but they do not wish to spend the night at an inn and choose to travel into the night instead—a decision that nearly costs them as they encounter highwaymen on the road!

A dark stranger comes to their rescue just in time. He is clearly a gentleman, but not one either of the sisters has seen before. He escorts Elizabeth and Jane to their home and disappears into the night. But who was he?

At home, the sisters discover that the nearby estate of Netherfield has recently been let by a wealthy gentleman. Could he have been their saviour? The description of this 'Mr. Bingley' does not sound entirely accurate to Elizabeth, but who else could the mystery man have been?

Rescued by Mr. Darcy is a full-length, sweet and clean regency romance novel that is suitable for all lovers of Jane Austen's Pride and Prejudice.