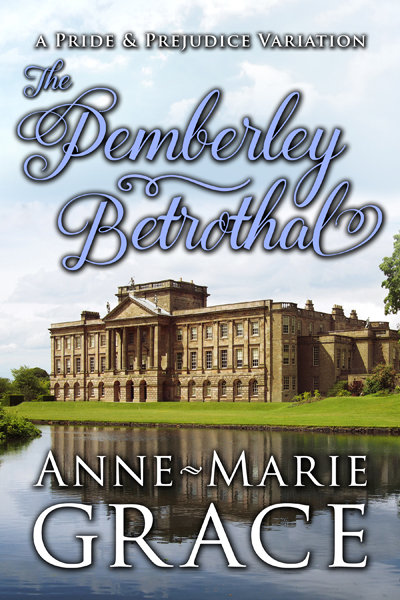 Title:
The Pemberley Betrothal
Release Date:
March 13, 2019
Pages:
207
Buy the Book:
Add on Goodreads
Rumours, ruin and relatives…

After travelling to Derbyshire with her Aunt and Uncle Gardiner, Elizabeth ends up visiting Pemberley, the estate of the man whose proposal she so thoroughly rejected only weeks ago.

Noticing a lake by the house, Elizabeth leaves her aunt and uncle to explore the grounds on her own. She dashes down a hill—and runs straight into the master of the house, literally! She falls to the ground with Mr. Darcy and finds herself in a wholly compromising situation.

When Uncle Gardiner demands that Mr. Darcy marry her, Elizabeth can hardly believe it. But when her parents and sisters come to Derbyshire, the reality of the situation hits her. Her mother is excited, her younger sisters envious, and Elizabeth just feels hopeless. Although her relationship with Mr. Darcy slowly improves, not everyone is happy about their upcoming union.

Will Elizabeth and Darcy come to an understanding before it is too late?

The Pemberley Betrothal is a sweet and clean regency romance novel that is suitable for all lovers of Jane Austen's Pride and Prejudice.