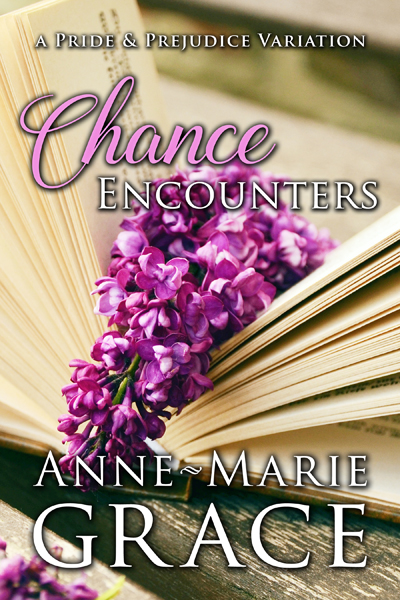 Title:
Chance Encounters
Release Date:
February 7, 2018
Pages:
237
Buy the Book:
Add on Goodreads
Can a chance encounter lead to a second chance at happiness?

After the disastrous proposal in Kent, Elizabeth wants nothing more than to forget all about Mr. Darcy. She never imagined to see the man again—and certainly not at a London bookshop! In town to visit her aunt and uncle, she is determined to escape the unexpected encounter with her dignity intact.

But there is no escape.

Mr. Darcy is shocked to be reunited with the one woman who captured his heart—and rejected his suit. At first, he is nervous to see her again, but he soon realises he has been given a second chance. A chance to make everything right. He wants to fix his previous mistakes and show Elizabeth that he is not the kind of man she believes him to be.

But when a family tragedy pulls Elizabeth back to Hertfordshire, will he ever get the chance to prove himself?

Chance Encounters is a full-length, sweet and clean regency romance novel that is suitable for all lovers of Jane Austen's Pride and Prejudice.